We buy all types of vehicles such as cars, trucks, buses and caravans and motorhomes anywhere in the city.
Accepted all types and models of vehicle, cars, regardless of age or condition
Free Car Removal Same Day
There is No hassle! Get Top Cash For Car Anywhere in Australia
 
Receive a quote: Fill out the Quick Online Registration quote Forms on the very top of this page and one of our friendly teams will be in touch for confirmation of your information and arrange an inspection of your vehicle at a time and place that is more suitable for you.
Host an inspection: Our knowledgeable buyer will go out to your home and check and evaluate the vehicle. The process takes only approximately 15 to 20 minutes, allowing you to do your day's work without interruption.
Pay your bill immediately: Once our buyer has inspected the car or vehicle, we'll make an offer to you on the basis of evaluation. If you are happy to accept our offer, we'll transfer the money directly to the bank account that you have chosen.
We will pick up your car at the end: After the funds have been credited to your account, we'll arrange to pick up at the time and place that is appropriate for you.
Do You Want to Sell Your Car At The Highest Top Cash Price?
No matter where you're with regards to selling your vehicle, Cars Buyer is the only best company in Brisbane that will offer you top cash for cars. If you're just thinking of selling my car, you can be sure that our car wreckers service is better than any private selling or untrustworthy dealerships.Private sales can be a long and frustrating process with buyers who are eager to scam you at every opportunity. Dealerships aren't much better, relatively or even more it is more expensive. Dealerships are known for their shady purchasing methods and aren't worth the effort.Cars Buyer is a reliable company that is committed to its customers for getting a fair value. We strive to provide an enjoyable, hassle-free selling experience with the goal of making the process as smooth as we can. That's why car owners across Australia have been turning to us for more than 10 years.
I Would Like To Sell My Car Anywhere in Australia
Get Free Car Removal in The City
Free Car removal is a good option if you have unwanted or old vehicles that are taking up space on your property or making it difficult to see. It's important to remember that not all car removal companies are the same. Did you know that certain companies will charge extra to remove your unwanted car? Cars Buyer is a different company. We Cars Buyer feel proud to offer free removal across Australia. We pay fair prices for cars that we take away based on proper evaluation. Call the Cars Buyer team for quick car removal at your location. We offer same-day service.
It's painful to pay for a car to get removed, but it's also completely unnecessary. CarsBuyer's free removal service means that you don't need to pay anything to have your car taken away. Give our team a quick call and let them know where you are located and what kind of car you need to be removed. We will provide an instant quote and free car removal such as in Brisbane, Sunshine coast, Gold coast and Queensland locations.
Remove Your Car Today For Free
Do you need one or more cars to be removed free of charge? Cars Buyer can help you remove any condition, or old car. Contact Us Now to know more about our free car removal services in Brisbane, Sunshine coast, Gold coast, Queensland or anywhere in Australia.
Hire Our Experienced Staff For Quality Work
Cars Buyer is top-notch cash for cars brisbane service. Our qualified team of experts can offer brilliant cash deals for unwanted cars to all areas in Brisbane and nearby suburbs. With the prominent Brisbane cash for cars services, we help you to sell your old vehicle at the best price possible.A company specializing in giving you the most money possible when selling your car. You don't have to spend hours and hours in a salesroom. We will give you an offer over the phone call. also, collect or wreck your old car the same day, and provide you an option to arrange a convenient time to tow your vehicle away.And we replace old cars Brisbane and damaged vehicles by paying good sound cash. From $100 up to $20,000, you can sell your four-wheeler at the best market rate. It doesn't matter if you have a wrecked car, damaged or scrap auto; we'll give you the best offer available towing fees and paperwork are included. Call us for more information or visit our service page to find out if we purchase your type of vehicle.
What type of vehicles do we take?
Cars Buyer will take any vehicle no matter the make, model, year, and condition. We buy all sizes of vehicles, from minicars to large heavy-duty trucks or buses.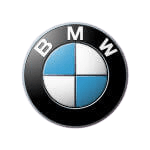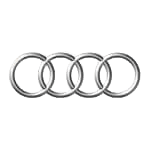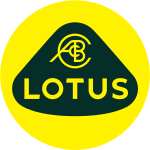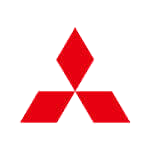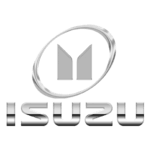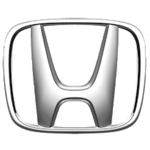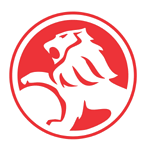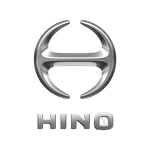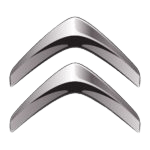 Manoj Yadav
23. November, 2022.
They are very professional and good in behaviour. They gave me instant cash for my car I'm very Happy ?
JAY Shah
15. February, 2021.
Very Friendly, pays good cash for cars.
Alexander Johnson
29. August, 2018.
Excellent service and great experience
Hashim Yusofi
17. August, 2018.
I'm very happy very cheap he give
Frequently Asked Questions