Quick Car Buyer in Brisbane For Your Vehicles
We buy all types of automotive such as Cars, trucks, buses, motorhomes, and caravans
Accepted all cars of any make and model and of any age and condition
Free car removal same day
No hassle! Highest cash for car guaranteed then any other car wreckers!
How Does This Car Wreckers Service in Brisbane Works?
We are very passionate about buying used cars in the simplest process ever. With us, you can be sure to have a hassle-free procedure that will start out with your query and end with filling up your pockets with thousands of dollars, all on the same day!
Imagine, that car you never use, it can actually bring in so much money! All you have to do is give us a call or send us a query through our website to get the process started, or you could even stop by our shop and get your car evaluated right then and there! Whichever way you inform us about your decision to sell your used car, our vehicle purchasing agent will guide you through the whole process. You will have to answer a few simple questions related to your car so that we can present you with the most accurate cash offer for your car.
You can be confident that we will give you a competitive price for your car because we always keep ourselves up to date on the current market prices for all vehicles.
Not comfortable calling us? No worries! You can fill out the form on our website and we will contact you through email to get things going.
Hassle-Free Quick Vehicle Removal Service
Our main aim is to make the process of selling your used car as simple and easy as possible. Once we get our conversation started, you can take your time to consider our quote that is free and has zero obligation!
But we know that you will accept it because it will be the highest offer you will get for your used car, guaranteed! So, the sooner you make your decision, the better because, within 24 hours of accepting our offer, you can fill up your pockets with cash! Once you have accepted our offer, we will send our representative to your desired location to have a look at your car and help you fill out the necessary paperwork.
Once all documentation is in place, we will tow away your car for free! No matter where your car is, on the road, at your home, at your office, or at a body shop, we will reach you and help you get rid of your car.
As We are reputed Quick Car Buyers, We offer you multiple ways to start your car sale process from a variety of locations such as Brisbane, Gold Coast, Sunshine Coast, Ipswich, and Toowoomba.
Most importantly, we offer free car removal Ipswich and a simple car sale process and the highest cash for your unwanted car, more than anyone else will offer you in these locations. We offer:
We Buy All Types Of Car At Any Condition In All Regions
Located in the beautiful city of Brisbane, free car removal brisbane is the best online place to sell your car for the most money in Brisbane, Queensland. Have a car to sell?Have no worries! We will help you sell your car in a very easy process, all within 24 hours! With us, you can be sure you will have a hassle-free process of getting rid of your unwanted car. Get paid on the spot with free towing! So, what are you waiting for? Call us NOW!
Are you located on the mesmerizing Gold Coast? Cars buyer makes it easy for you to sell your used, unwanted, old, or damaged car on the Gold Coast as well!. Doesn't matter what your location is, once you give us a call and give us all the details of your car, we will come to you to give you your cash and tow away your car, all for free!. We make the process of selling your car as relaxing for you as we can. Therefore, If you are looking Cash for Cars Gold Coast, call us today, to enquire!
Cash for Car Sunshine Coast
If you live on the Sunshine Coast and looking cash for cars in sunshine coast location and don't need your car anymore, you can be sure to get top Cash For Car when you contact us!We will provide you with our cash for car services in the Sunshine Coast and offer you an attractive price for your car and even take it away for free!You can be sure to get your car's worth according to its make, model, or condition. Just pick up the phone and dial our number or fill out the form on our website to get a quote.
If you are looking for free car removal in Ipswich, It has never been this easy to sell your unwanted car in Ipswich ever before! With a breezy car sale process, you can be sure to sell your car in Ipswich in the simplest steps possible.Don't hesitate to give us a call or fill out the form on our website, give us all the details of your car, and get the best quote instantly! We will inspect and haul away your car for free within hours and give you cash up to $50000 in return!
cash for cars toowoomba : Have a car, sedan, van, minivan, truck, or SUV that you don't use anymore? Or maybe it won't start and you have no idea what's wrong with it? Have no worries, give us a call today and let us know!We will explain to you how you can easily get the best cash for your car in Toowoomba in no time. Our process is easy as anything and we guarantee that you will be fully satisfied with our cash for car service in Toowoomba.We are only a call away!
Cash for Cars Brisbane services introduced by CarsBuyer has been offering professional car wrecking deals with exciting cash for unwanted cars. We are in this industry for several years and are backed by a certified team who knows the industry better. Our company is a licensed, genuine, and professional business that is offering honest and fair cash for car Brisbane service. The process is simple and straightforward.
You get an instant quote online, then we arrange a convenient time and place to pick up your vehicle as soon as possible. Our Cash for cars services is the best in the city, as we give immediate cash for any car in any condition, model, age and make. Just come and visit us!
Our Brisbane-based cash for car service is reliable and prominent to consider to the public. We understand that most people sell their cars because they are moving out of the Country and looking for a hassle-free way to sell a car fast. The process of selling a car can be very stressful, but we at Cars Buyer make it an easy and hassle-free solution for you.
Services like Brisbane Cash for Car will pay top prices instantly via direct deposit or cash up to $20,000 for all written off, crashed, or damaged vehicles.
CarsBuyer wants all of their customers to be satisfied with our services so they offer free towing service in addition to paying top dollar for cars.
We Buy All Brands & Models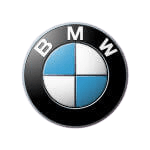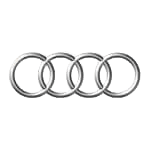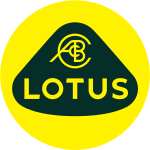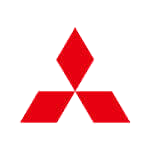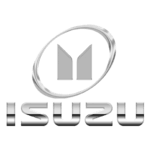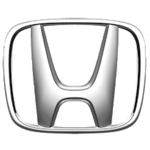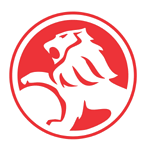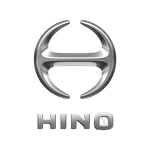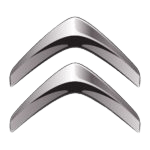 Manoj Yadav
23. November, 2022.
They are very professional and good in behaviour. They gave me instant cash for my car I'm very Happy ?
JAY Shah
15. February, 2021.
Very Friendly, pays good cash for cars.
Alexander Johnson
29. August, 2018.
Excellent service and great experience
Hashim Yusofi
17. August, 2018.
I'm very happy very cheap he give
Frequently Asked Questions