Welcome Aboard! Cars Buyer is your place to get maximum cash for old cars in Brisbane & its suburbs.
Get Fast Cash for Cars Brisbane Now!
Are you looking to make some quick money while freeing up space in your garage? Our "Fast Cash for Cars in brisbane" program is here to transform your used, unwanted, or junk car into instant cash. We understand that selling a car can be a hassle. That's why we've created this seamless and straightforward way for you to get top dollar for your vehicle.
Try it now by getting a free quote on your car!
Cars Buyer are top Brisbane cash for old cars company specialised in unwanted or used car removal of all kinds! We can assist you if you have an undesirable vehicle that has to be removed.
Cars Buyers Service Brisbane – Easy, Swift Car Selling
 We understand that selling your car can be a daunting task. Our Cars Buyers Service in Brisbane is committed to revolutionizing your experience, making it hassle-free, swift, and rewarding. Whether you're looking to sell a classic, luxury, or everyday vehicle, our expertise ensures that you'll get the best value for your ride.
Dedicated Team of Automotive Professionals
Our team comprises automotive industry veterans with vast experience in assessing the value of used cars. With our in-depth knowledge and meticulous evaluation process, we make sure to offer you the most competitive and fair prices for your vehicle. When you choose our car buyers service in Brisbane, you choose a team that truly understands your needs and values your time.
Hassle-Free Car Selling
We believe that selling your car shouldn't be a long, complex process. We've streamlined our system to make it as straightforward and efficient as possible. We've got everything covered, from online evaluations to doorstep inspections and instant payments. You'll experience a seamless journey from your initial query to waving goodbye to your car.
We Buy Any Car, Any Condition
Whether it's a pristine luxury vehicle or a well-loved family SUV, we buy cars of all makes, models, and conditions. We understand that every car has a unique story and appreciate its value. With our car buyers service in Brisbane, rest assured that your car will find a new home regardless of its condition.
Quick and Easy Quotation Process
Time is valuable, and we don't want you to spend it waiting for a quote. Our fast and straightforward online quotation process is designed to give you a clear idea of your car's worth within minutes. Enter your car's details, and our intelligent algorithm will do the rest, offering you a quote that's quick and realistic.
Transparent and Trustworthy Services
We've built our reputation on transparency and trustworthiness. When you deal with us, there are no hidden charges or last-minute price changes. Our car buyers service in Brisbane works on a simple principle – what we quote is what you get. We take pride in providing a service where honesty is the cornerstone of our operations.
Instant Payments
Once you accept our offer, we ensure instant payments. There's no waiting around for days or weeks – we understand that once you've decided to sell your car, you want the process completed quickly. With our cars buyers service in Brisbane, your payment is processed promptly, and you can say farewell to your car with peace of mind.
Environmentally Conscious Operations
Our commitment goes beyond providing top-notch services. We care about our environment and ensure that all our operations are eco-friendly. Cars that are beyond repair are processed in a manner that minimizes environmental impact, making us a responsible choice.
Revolutionize your car-selling experience today. Choose our Cars Buyers Service in Brisbane for an easy, rewarding, and transparent process. We look forward to assisting you in this significant step. 
Use the online forms on our website to contact us, or phone us directly at 04 2979 4488.
All vehicle manufacturers & models​
We pay top price for any cars, as well as buses, utes, vans, sports cars, vintage cars, and trucks, on the spot. We buy all sorts of vehicles, unlike other car buyers that specialise in specific brands or models.
All types of vehicle conditions
Because our cash for old cars buying company is committed to recycling, we will purchase automobiles in any condition. We purchase everything, whether it's old, new, registered, unregistered, running, not running, destroyed, or damaged!
We are licenced vehicle dealers and offer a variety of services to our customers that keep up with Australian laws & regulations.
Brisbane's reliable & reputable company
Cars Buyer puts customers first over everything. We try to give our maximum to the valuable customers that also includes 100% transparency and satisfaction!
How to get your car removed?
Cars Buyer offer the stress-free car removal experience that you have been looking for!
Just follow these simple steps to get going:
Cash for Cars Brisbane:
If you have a car that you want to get rid of, head towards Cars Buyer to remove your car and pay you cash on the spot. We offer cash for cars Brisbane for any make or model of vehicles regardless of the condition. So, get your car removed today by contacting us!
Free Car Removal:
Are you wondering where you can get a free car removal in Brisbane? Cars Buyer is your answer! We remove any cars, trucks, vans, 4×4, SUVs, Utes, or buses that are completely free of any cost or hidden charges.
We know you are looking for "Sell my car Brisbane" and we will make it possible. Cars Buyer buy your vehicles of any kind regardless of the make, model, year, miles driven and condition. So, contact us today and sell your car for good!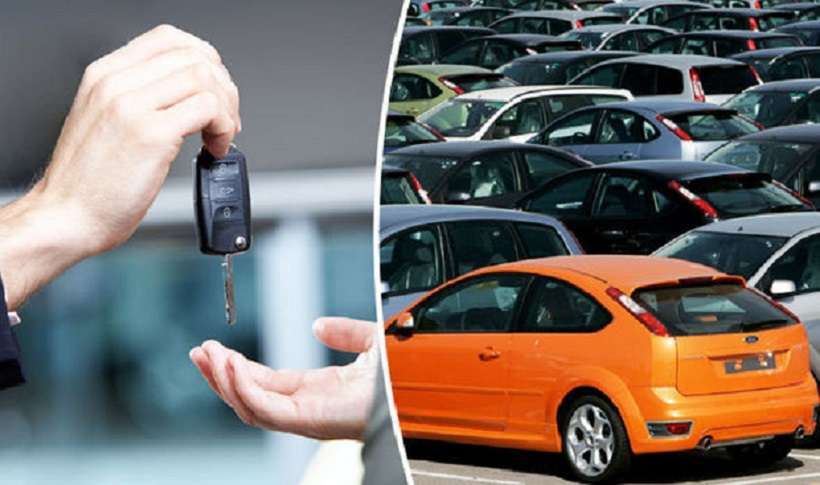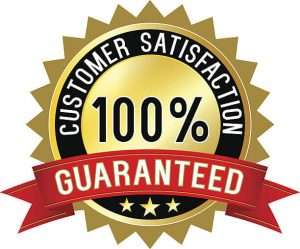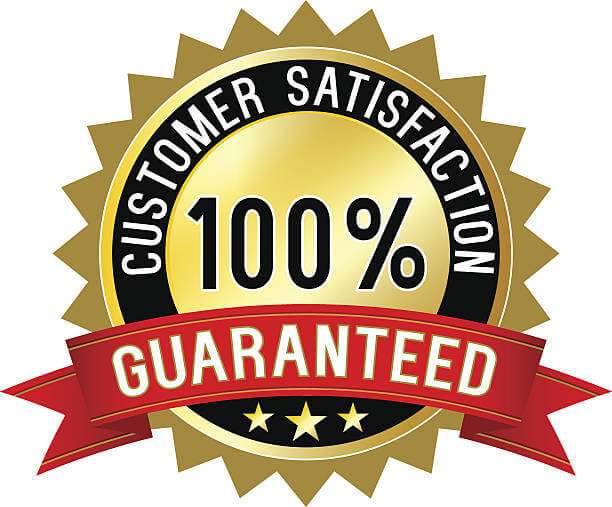 We buy vehicles that are:
Junk
Wrecked
Flood damaged
Accident
damaged
Scrap
Old/New
Running/Non-running
Burnt
Written off
Mechanical fault
Registered/Unregistered
Missing parts
Frame damaged
Engine dead
Faulty Transmission
How our old car removal in Brisbane works?
Our goal is to make the process of selling your old car Brisbane as simple as possible for you. Selling your vehicle of any kind to a dealership or a private buyer may be a real nuisance; therefore, our services make the process as simple as possible. See how we handle your old cars for cash Brisbane. It's the quickest and most convenient way to dispose of old or unwanted autos.
You get a free quote from us.
We come to you at your specified time & day
Sign the paperwork & get paid in cas.
Your car will be taken away for free to our recycling facility.
We will remove the fluids & gases from your car for safe disposal & recycling purpose.
Your car will be dismantled for parts completely to its bare shell.
All the salvageable auto parts will be cleaned & refurbished for resale at affordable rates.
All the non-salvageable parts & the body frame will be crushed and sold as scrap metal.
All of this process is done in an eco-friendly manner to save our mother nature from harmful fluids and unnecessary vehicles ending up at the landfill.
Do we buy all makes & models of vehicles?
Yes! We absolutely buy all American, European, Chinese, Korean, German and Japanese makes. Call our friendly customer services to get an idea about your particular brand & year of car.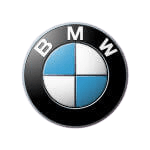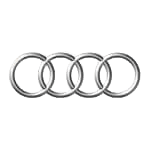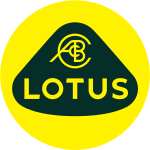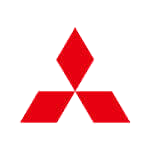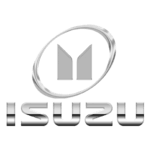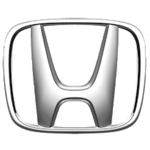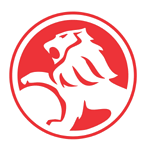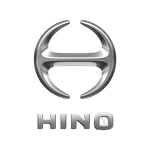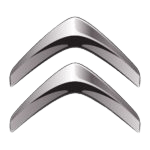 To receive the best cars for cash Brisbane services, here are some of the reasons you should choose us:
Licensed: As a licensed & insured company, Cars Buyer is a reliable company that take initiatives in providing certified services to their customers
Transparent: We offer 100% transparent cash quotes to our customers without charging any hidden fees.
Free paperwork: We keep the paperwork sorted out for you to keep you out from doing the legwork, which is completely free.
Quick services: As we are a client-focused company, we make sure to keep our customers completely satisfied, from giving instant free quotes to providing them with instant top cash.
Hassle-free: Our car removal process is smooth and hassle-free that only requires you to give us the car keys, and that's all!.
The best part about choosing Cars Buyer to remove your car is because of the friendly and skilled team we have appointed.
From the staff of car appraisals to the staff of tow truck drivers, we have a pool of knowledgeable team members that are experts in their particular field.
And to make sure of providing the best customer services, we work day and night to ensure our dedication to the work!
So, are you ready to get the most satisfactory old car removal Brisbane services? Contact us today.
What is the value of my old car?
To know the value of your old car, simply fill out our online quote form that is entirely free. Here you have to provide details like:
Your Name
Location
Phone Number
Email
Vehicle Make & Model
Your car will be appraised according to the vehicle type, make, model, year, condition, and odometer reading. In addition, cars Buyer offer cash for any vehicles that can range from $500 to $9,999.
Make sure to provide accurate information about the condition of your car. If you are honest about your car's condition, you might receive a higher price according to its current market value.
Are you ready to get the top cash for old cars in Brisbane?
We offer free old vehicle removal, used car removal, and unwanted cars for cash services on the same day or within 24 hours of receiving your request. In addition, we provide top cash for any cars, trucks, vans, or buses, as well as free towing for any vehicles.
At the time of vehicle pick up, our driver will pay you the whole sum in cash. So, give us a call at 04 2979 4488 if you want to get rid of an old car that causes you more difficulties than it solves.
You can reach out to us by filling out an online quotation form on our website.
It's Time to Get Rid of Your OldCars in Brisbane! Now is the time to get a quote.
Manoj Yadav
23. November, 2022.
They are very professional and good in behaviour. They gave me instant cash for my car I'm very Happy ?
JAY Shah
15. February, 2021.
Very Friendly, pays good cash for cars.
Alexander Johnson
29. August, 2018.
Excellent service and great experience
Hashim Yusofi
17. August, 2018.
I'm very happy very cheap he give
Frequently Asked Questions
Get Fast Cash for Cars Brisbane Now
Your One-Stop Solution
Our service thrives on convenience and efficiency. Don't waste time dealing with multiple buyers or haggling over prices. "Fast Cash for Cars" offers you the one-stop solution you need. We buy cars in any condition, be it almost new or seemingly ready for the junkyard. Our process is transparent, and our appraisals are fair. Within no time, you'll have the cash in your hands and the vehicle of your property.
With the rapid evolution of the automobile industry, there are many options for buying a new car. By leveraging our service, you'll have the funds readily available to make your next purchase. This is particularly useful if you're aiming to get into the latest electric vehicle or hybrid to save on gas and be environmentally friendly.
Customer Service at Its Finest
Our clients are our top priority. "Fast Cash for Cars" is committed to providing you with exceptional customer service. Our team of professionals is always ready to guide you through the process. With our extensive network, we assure you of prompt and effective service, regardless of where you're located.   
Navigating the sales process can be challenging, especially if you're not an automobile expert. Don't worry – we are here to provide you with all the information you need. From appraisals to paperwork, we'll ensure that you're well-informed and confident in your decision to work with us.
Safe and Secure Transactions
Safety and security are essential when dealing with significant transactions like car sales. At "Fast Cash for Cars Brisbane" we ensure your transaction is handled with the utmost security. We are fully licensed, and our processes comply with all relevant regulations. This ensures you can have peace of mind knowing you're dealing with professionals.
Make the Smart Choice
You don't want to waste time in a world where time is money. By choosing "Fast Cash for Cars Brisbane", you're making a smart, efficient, and financially rewarding decision. The extra cash you gain can be used to invest, take that much-needed vacation, or jump into your next automotive adventure.
Get Started Today!
Why wait? Your car could be turned into cash as you read this. Don't let that old car collect dust and depreciate in value. Engage with our "Fast Cash for Cars Brisbane" program and discover the easiest way to translate your car into tangible assets. Contact us today and drive your future forward!
Get the Best Price Cash for Cars – Sell Your Car Hassle-Free
Welcome! You've made a wise decision to visit our site, where we're dedicated to ensuring that you receive the best price cash for cars. We understand that selling your car can be a hassle, but our mission is to simplify the process and maximize your profit. Whether your car is brand new, slightly used, or has seen better days, we have a tailor-made solution for you. Let's dive into how we can help you get the most cash for your vehicle.
A Seamless and Efficient Process
When it comes to selling your car, we know that time is of the essence. That's why we've streamlined our process to make it as efficient as possible. Simply provide us with the details of your car, and we'll give you an instant quote. Our team of experts meticulously evaluates each vehicle to ensure that you get the best price. We pride ourselves on transparency, and there are no hidden fees. What's more, we can handle all the paperwork for you, making the whole experience stress-free.
Why Choose Us?
You might be thinking, "There are so many options available, why should I choose this service?". Well, here's why:
Exceptional Customer Service
Our highly trained customer support team is committed to providing you with personalized service. We understand the value of your time and are here to assist you every step of the way.
Competitive Rates
Our extensive network and industry expertise allow us to offer some of the most competitive rates in the market. This ensures that you get the best price cash for cars without having to haggle or compromise.
Eco-Friendly Solutions
Is your car not in the best shape? No problem! We also specialize in environmentally-friendly car disposal methods. This way, you not only get cash for your car but also contribute to a greener planet.
Secure Transactions
Security is paramount to us. Our secure transaction process ensures that you receive your cash swiftly and safely.
Maximizing Your Return
You've made significant investments in your vehicle over the years. We believe that you deserve to get the best return on that investment. To achieve this, we recommend that you keep your car in good condition and have all the necessary documentation ready. These seemingly small steps can substantially increase the value of your car and help you get the best price cash for cars.
Ready to Get Started?
You are just a few clicks away from getting the best price for your car. Take the first step towards a hassle-free and profitable car-selling experience by contacting us today. We are excited to work with you and are committed to exceeding your expectations.
Don't let your car gather dust in the garage; turn it into cash today. With our unmatched customer service, competitive rates, secure transactions, and eco-friendly solutions, it's no wonder that countless satisfied customers have chosen our service for the best price cash for cars. Join them and get started now!